Would you like to enhance your power to make a personal, effective artistic statement in music?  Throughout your entire life?
Today – well into the 21st Century – we continually are presented with serious questions about the relevance of our music, classical studies, questions regarding the size of our audiences, and the long-term viability of our Art.
Your passion for music, for playing the violin, is the heartbeat of your artistic statement and it is the #1 most powerful response to all these questions.
I can help you to learn more effectively, access your inspiration and play with a greater belief level than you ever have before. I say that our Art's intrinsic potency is not diminished in any way whatsoever, and I can help you connect with that intrinsic potency -  contact me and we'll talk.
My methods are distilled from over 50 years of experience as a performer, teacher, director and coach. My ideas about "what works the best" in performance have been informed through a lifetime of study and experience.
****     ****     ****
During my varied career, I have performed as a soloist with The New York Philharmonic, the BeethovenHalle Orchestra and others. I have made numerous recordings, one of which has become an Icon for the American Avant-Garde: Violin Phase by Steve Reich.  I have also logged thousands of hours performing in the first violin section of the Metropolitan Opera Orchestra.
As a member of the Metropolitan Opera Orchestra for over 40 years, I have had the privilege of working with many of the most superior musical artists of our time. Under the baton of the greatest Maestros of our age, I have been able to study how three distinct iterations of our amazing orchestra have developed. From my unique vantage point, I have been able to observe and learn from scores of world-class singers and conductors and have been inspired by my gifted colleagues in the orchestra. My artistic understanding has been guided by many in-depth conversations with designers, directors and coaches. My performances have improved because of active listening and consistent, mindful pursuit of performance health.
I would love to share this with you!
Initial interview and / or audition required. Course of study, coaching and mentoring will be designed on an individual basis. Inquiries may be directed via the contact page .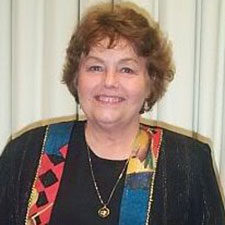 Recommended Reading List (partial)
These books will facilitate a deeper understanding of Violin playing and compositions;  many available used from Amazon, Ebay, or your local library. 
Johann Sebastian Bach: The Learned Musician Christoph Wolff; Norton
Bach: Music in the Castle of Heaven John Elliot Gardiner; Vintage
The Bach Reader (Revised Edition) Hans T. David, Arthur Mendel (eds.); Norton (note especially the Necrologue written by C.P.E. Bach)
Johannes Brahms Life and Letters Styra Avins; Oxford
Cosima Wagner's Diaries Gregor-Delin, Dietrich Mack (eds.); Harcourt Brace Javanovich
Verdi Companion William Weaver, Martin Chusid (eds); Gollancz
Memoires of Carl Flesch Hans Keller (editor/translator); Macmillan
Master Violinists in Perfomance Henry Roth; Paganiniana Publications
A New History of Violin Playing Zdenko Silver; Universal Publishers, USA
Memoires of Lorenzo DaPonte (Mozart Librettist) Elizabeth Abbott (trans); Lippincott, Various reprints